Free pastoral resources for praying together
even when we are apart

Our pastoral response to COVID-19 is evolving as rapidly as the world around us. Please check back regularly for updates, as we will continue to create and share free resources to meet the needs of parishes and individuals who are adjusting to physical distancing and temporarily altered parish schedules.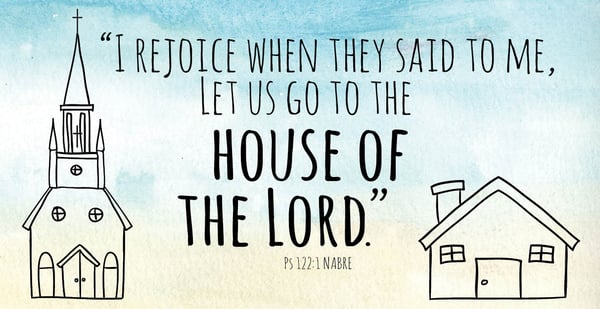 Liturgical Resources
Whether you are worshipping in-person or over live stream, personal copies of trusted pew resources can guide you in prayer. To help you make the decision about which liturgical or seasonal resource is best for you, check out the helpful charts below. Our liturgical aids provide maximum convenience and flexibility in a variety of formats to serve you and your community.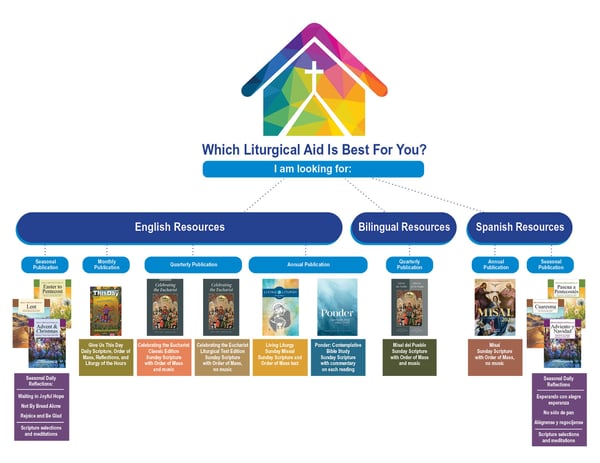 Print or view image at a larger size
Print or view image at a larger size
For more information, or to place an order, please check out our
wide variety of liturgical and seasonal offerings below.
MISSALS FOR MASS
Celebrating the Eucharist
Bilingual & Spanish
Other and Seasonal Resources
TeamRCIA is sharing blog posts and videos offering guidance on celebrating the

scrutinies

and

rites of initiation

.

Follow PrayTell Blog to stay up-to-date on liturgical developments, scholarship, and commentaries on contemporary practices.

Anne and Jeffery Rowthorn, authors of God's Good Earth, wrote a litany for the coronavirus.
Traduzioni Correcto

(

Decree In time of Covid-19

)

offers direction regarding the celebration of holy week liturgies (pages 3-4 are in English).

Watch this

video

to hear Nick and Diana of Team RCIA summarize and break down how this document will affect parish liturgies.

The Congregation for Divine Worship and the Discipline of the Sacraments has issued new Mass texts regarding the pandemic. The Congregation suggests two options for readings available in English and Spanish. This "Mass for Various Needs and Occasions" may be used for the duration of the Pandemic. These may NOT be used on the usual liturgical days – Triduum; Solemnities; the Sundays of Advent, Lent, and Easter; days of Holy Week; All Souls, Ash Wednesday. The new Decree and the new Mass texts are under "2020" at this link: http://www.cultodivino.va/content/cultodivino/it/documenti/decreti-generali/decreti-generali.html
Healing and Grief
Give Us This Day
Little Rock Scripture Study
Stay connected with your Bible study group
. We compiled some ideas for ways to continue your study, pray together, and root yourselves in the word of God. Have other ideas? Let us know! We'd love to hear how your group is present to one another.
Music
St. John's Abbey
Join the Benedictine community at St. John's Abbey for Mass via the live stream. Mass is celebrated at 5:00 pm on weekdays, Saturdays at 11:30 am, and Sundays at 10:30 am CST. Please see the website for any changes to the Mass schedule for upcoming feasts and holy days.