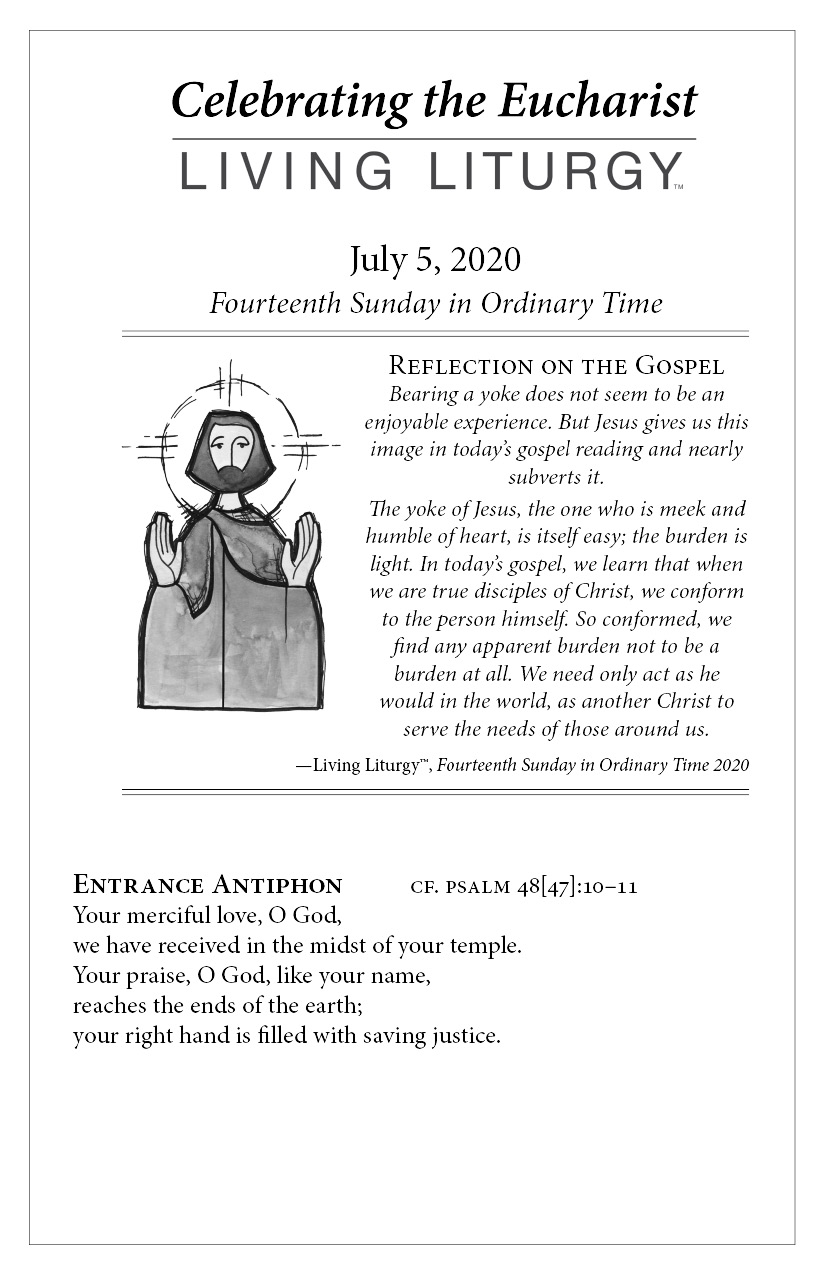 ________________________________________________________
announcing a new enhancement to your missalette purchase from liturgical press
Thank you for trusting Liturgical Press to accompany your parish in prayer. We are privileged to be welcomed into your sacred spaces, and are open to hearing how else we can support you to actively engage your parish in the liturgy as we pray together and apart.
Whether your community is worshipping in your parish church, in their domestic churches, or transitioning between these holy houses, we understand that everyone may not have access to the Celebrating the Eucharist or Living Liturgy Sunday Missal resources they are familiar with using at Mass each Sunday.
We are pleased to offer free downloadable worship aids for communities who pray with our missalettes. Each weekend's worship aid will include all of the readings, antiphons, art, and a reflection on the Gospel.
Each worship aid can be printed on a single 8.5" x 11" piece of paper or shared digitally with parishioners. Worshippers can pray with the Word of God on their personal devices, or printed aids can be distributed for one-time use. We encourage persons who use printed aids to recycle their copy at home to minimize the risks associated with shared pew resources.
To receive access to download the free worship aids, simply fill out the required fields in the form.